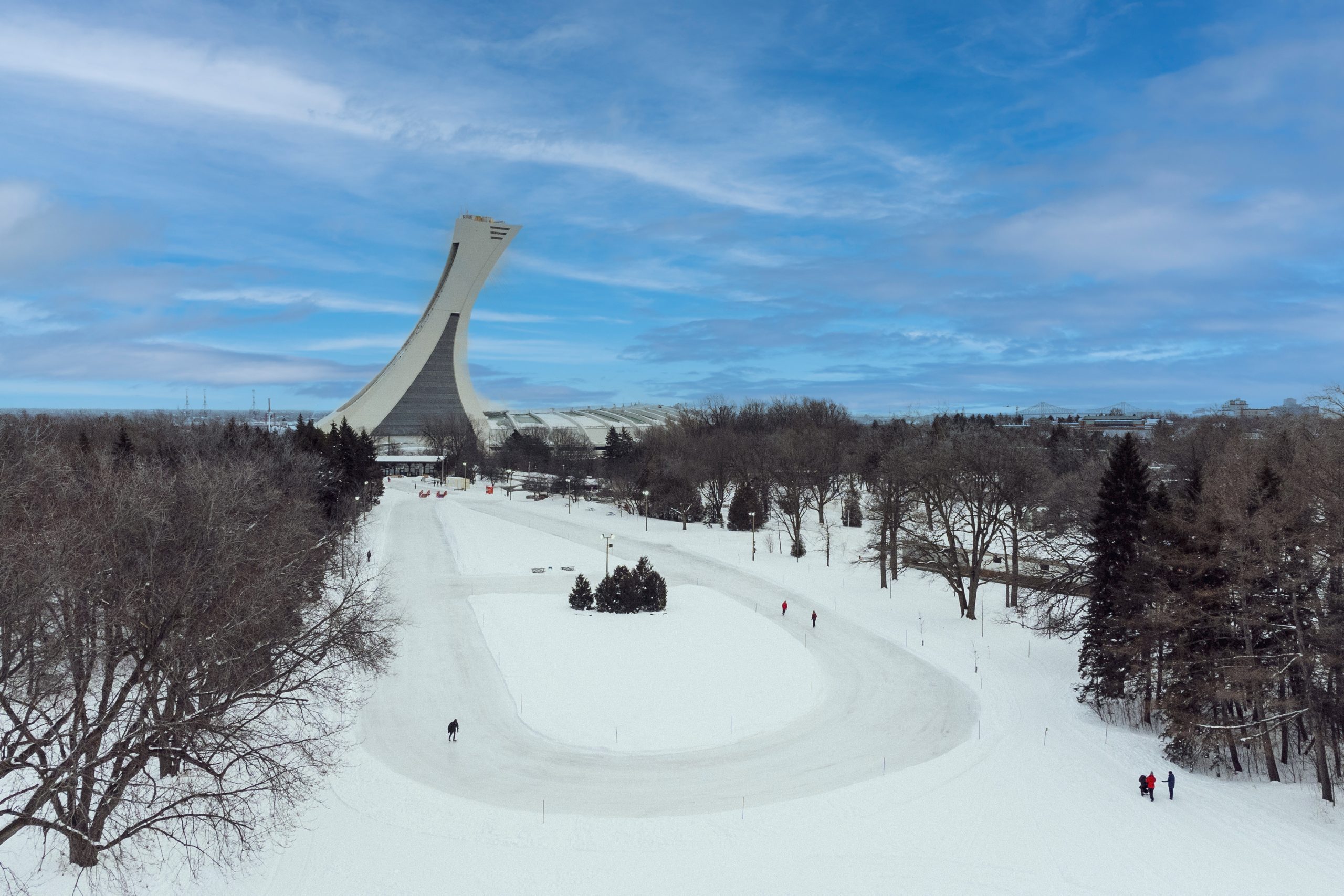 The Maisonneuve park skating rink is the largest skating rink in eastern Montreal! Despite its imposing surface, it retains a charming appearance, far from the buzz of the city that surrounds it. This natural ice rink includes an ice ring and a practice area for children, both accessible free of charge. In the evening, a breathtaking view of the illuminated Olympic Stadium awaits you! Maisonneuve park is so vast that it is also possible to practice cross-country skiing, fatbiking or enjoy a snowshoe hike. We offer several recreational equipment if you do not have your own.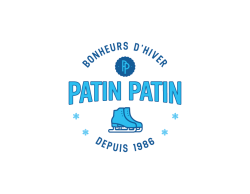 Skates
Recreational type skates.
Size for men (6-14), women (6-12) and children (J8-5)
$11.96 (adult)
$10.00 (13 years and -)
No reservations possible for skates - first come, first served!
Learning aid (child size)
Learning aid to teach children to skate in a fun and safe way.
Helmet
Alpine ski type helmet
Sizes for men (S, M, L), women (S, M, L) and children (S, M, L)
Padlocks rental
A padlock loan to keep your personal belongings safe in the lockers provided.
Skate sharpening
An ice skate sharpening service is offered for both round and artistic blades.
Rates do not include taxes
Rental of our other products
Cross-country skiing
No reservations possible for cross-country skis - first come, first served!
21,74$(adulte)
19,74$(13 ans et -)
Snowshoes
No reservations possible for snowshoes - first come, first served!
$9.57(adult)
$7.83 (13 years and -)
Fatbike
No reservations possible for Fatbikes - first come, first served!
$26.09(adult)
$21.74 (13 years and -)
Sliding mat
No reservations possible for slide mats - first come, first served!
Rates do not include taxes
Frequently Asked Questions
ACCESS AND RESERVATION
1
DO I NEED TO BOOK IN ADVANCE OR BUY TICKETS TO ACCESS THE RINK?
Access to Maisonneuve Park is free and open to all, as is access to the skating rink.
2
WHAT ARE THE OPENING DATES OF THE ICE RINK?
Since it is a natural ice, the weather conditions allow most of the time an opening from mid-January until the beginning of March. Before you go, check the City of Montreal page for real-time ice conditions:
here
EQUIPMENT RENTAL AND SERVICE
1
CAN I RESERVE MY EQUIPMENT?
Equipment reservation is not currently available on our website, but we have enough inventory on site to serve you well.
2
IS THERE A TIME LIMIT ON EQUIPMENT RENTAL?
We allocate 2 hours for the rental of skates, cross-country skis and snowshoes. Fatbikes and snow scooters are rented for one hour.
3
WHERE IS THE EQUIPMENT RENTAL?
Our rental counter is located in the container near the chalet and the Parc Maisonneuve parking lot.
4
WHERE CAN I HAVE MY SKATES SHARPENED?
We offer the sharpening of your skates (round or artistic blade) directly at our rental counter inside the container.