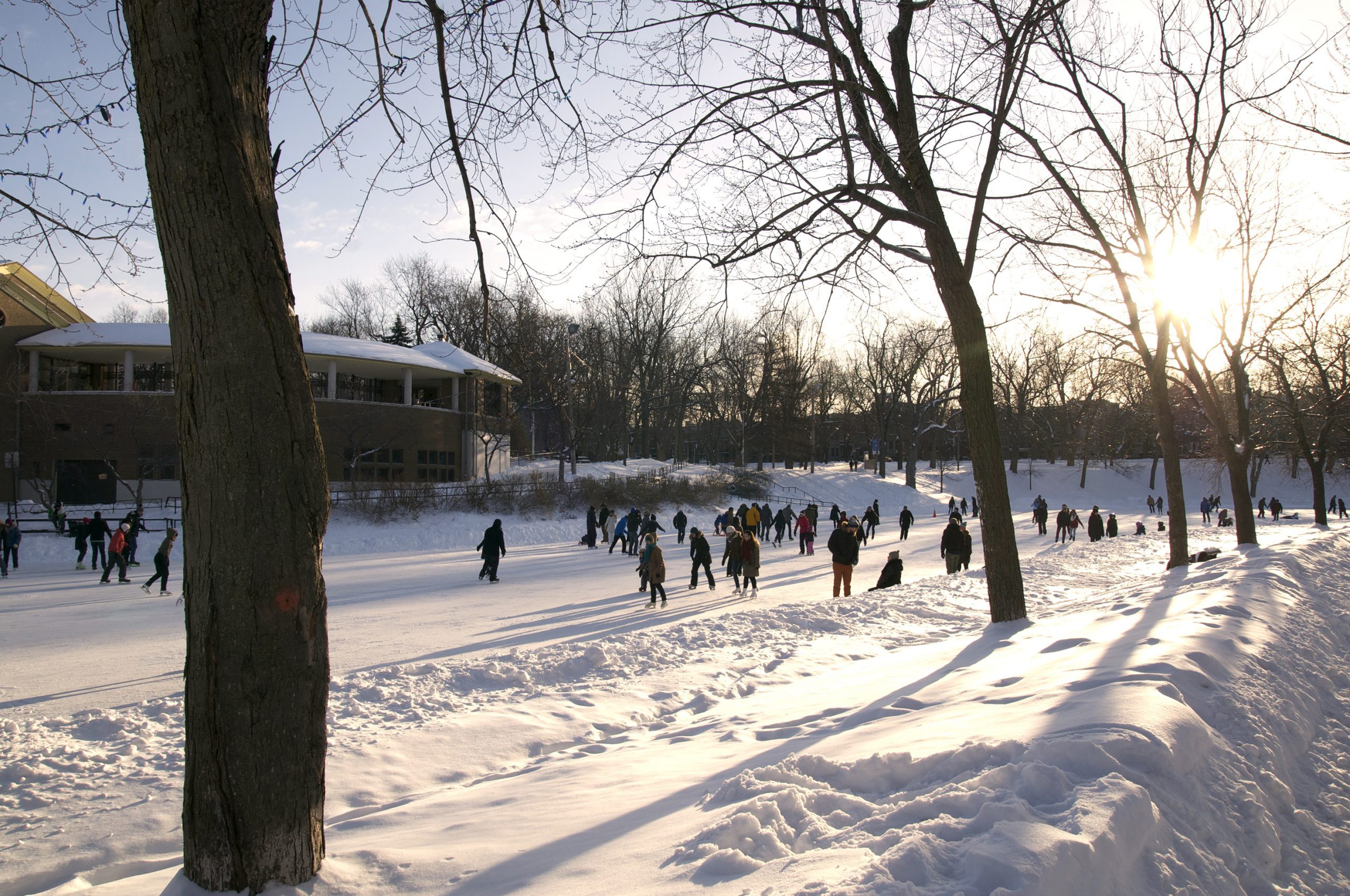 Enjoy a moment of tranquility in the heart of the Plateau Mount-Royal district , with family, couple or friends, to stretch your legs and reconnect with the little pleasures of winter. La Fontaine park is known for its charming natural ice that covers the pond along La Fontaine park avenue.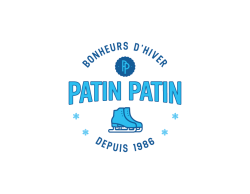 $11.96 (adult)
$10.00 (child 13 and -)
Skater stand (child size)
Learning aid to teach children to skate in a fun and safe way.
Helmet
Alpine ski type helmet
Sizes for men (S, M, L), women (S, M, L) and children (S, M, L)
Rental of padlocks
A loan of padlocks to keep your personal belongings safe in the lockers provided.
access to the ice is free!
Rental and loan rates are for a maximum of 2 hours of use.
An identity card must be left on deposit for the loan.
Skate sharpening
An ice skate sharpening service is offered for both round and artistic blades.
Rates do not include taxes
Frequently Asked Questions
ACCESS AND RESERVATION
1
DO I NEED TO BOOK IN ADVANCE OR BUY TICKETS TO ACCESS THE RINK?
Access to La Fontaine Park is free and open to all, as is access to the ice rink.
2
WHAT ARE THE OPENING DATES OF THE ICE RINK?
Since it is a natural ice, the weather conditions allow most of the time an opening from mid-January until the beginning of March. Before you go, consult
the page
of the city of Montreal to know the state of the ice in real time.
3
DOES THE ICE RINK CLOSE IF IT RAINS?
The rink must close in the event of heavy rainfall.
ICE RINK AND SKATE RENTAL
1
IS THERE A TIME LIMIT ON THE ICE RINK?
We allocate 2 hours for skate rental.
2
WHERE IS THE SKATES RENTAL?
Our rental counter is located inside the large chalet.
3
ARE SKATING LESSONS OFFERED?
No skating lessons are offered at La Fontaine Park.
4
WHERE CAN I HAVE MY SKATES SHARPENED?
We offer the sharpening of your skates (hockey and figure skating blade) directly at our rental counter. Sharpening prices can be found on our website.
5
ARE THERE ANY RESTAURANTS ON SITE?
At the moment, there is no restaurant on site. However, there is a wide selection of excellent restaurants of all genres located in the Plateau Mount-Royal district.
6
IS THERE A PLACE WHERE I CAN PLACE MY PERSONAL BELONGINGS?
There are free lockers inside the chalet. It is possible to rent a padlock directly at our rental counter.
7
WHERE CAN I COLLECT A FORGOTTEN PERSONAL EFFECT?
If you are there, you can go directly to the rental counter and give the details of the lost item. If you are no longer there, we invite you to send an email to
[email protected]
with a detailed description of the object. We will be able to confirm whether the object has been found or not.
RULES
1
IS WEARING A HELMET MANDATORY?
It is not mandatory to wear a helmet on the rink. Wearing a helmet is however recommended if you do not have much experience on the ice. We offer helmet rental at our counter.