Items for rental
Prices *
Skate rental

We have a stock of 200 skates for men, women and children. Available sizes range from 1 to 14 for men, 1 to 12 for women and 8 to 13 for children.
$10.87
Padlock rental

$4.35
Helmet rental
$4.35
Skating coach rental
$4.35
Skates sharpening
$6.95
* Taxes are not included.
** An ID card in deposit is required as a guarantee for the whole duration of the equipment rental.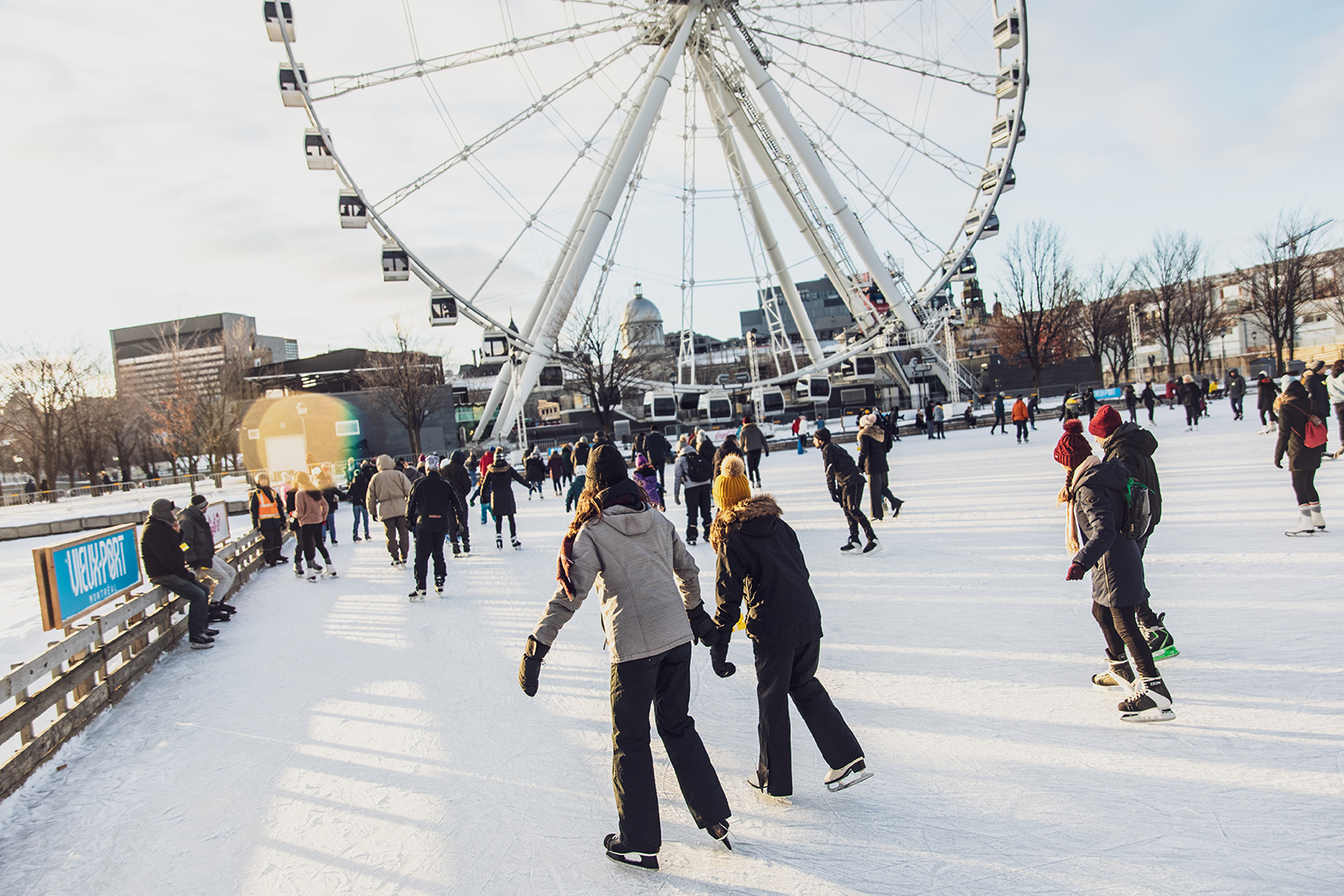 Opening hours
Back from December 11, 2021 to March 6, 2022!
10 am to 8h30 pm


Please note that our opening hours may vary depending on the temperature and ice conditions. For ice conditions, contact the Old Port of Montreal at 514-496-PORT

By car
Parking at the Quai de l'Horloge in the Old-Port of Montreal.

By metro
Station Champs-de-Mars
Station Place-d'Armes